For whatever reason, you may find the need to edit a Pingbell. To edit a PingBell, follow the steps below.
Step 1: Find Your PingBell
On the home page, find the PingBell you wish to edit. Then, click the pencil icon.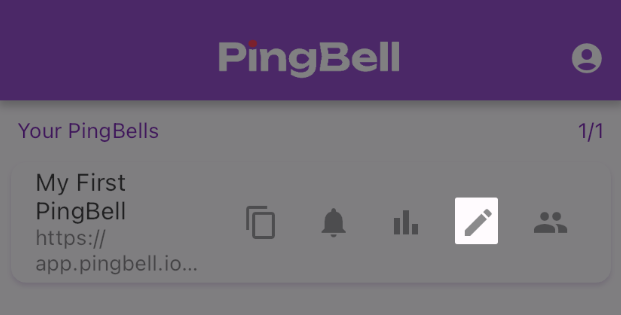 Step 2: Make Your Changes
Make any edits necessary. You'll be able to change a PingBell's name, its notification message, or its sound. You'll also be able to mute or unmute it using the toggle in the upper right-hand corner, as well as archive it by clicking on the file box icon in the button left-hand corner.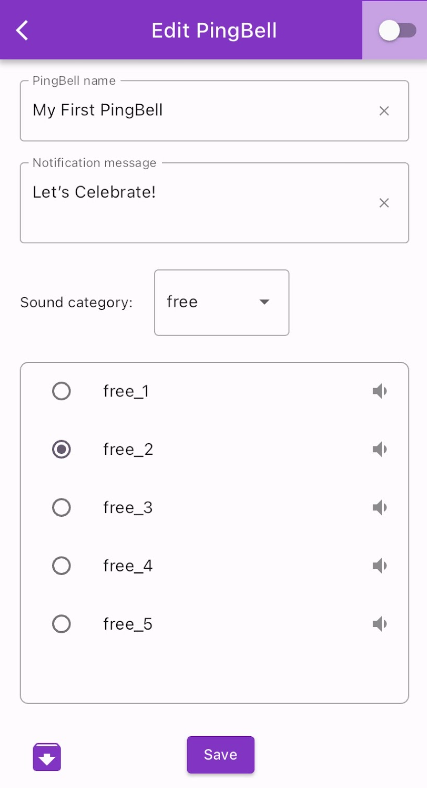 Step 3: Save Your Changes
Once your edits are finished, click the Save button to apply any changes.