PingBell offers three subscription plans: a Free Plan, a Team Plan, and a Business Plan. An upgraded plan allows you access to more PingBells, unlimited team member access, and unlimited notification sound options.
If you wish to upgrade your PingBell plan, you can do so by following the steps below.
Step 1: Open the Account Section
Find the icon in the top right-hand corner to open your Account section.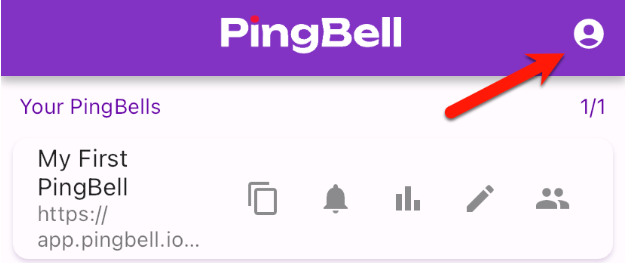 Step 2: Find the Billing Button
Within the Account section, find the Billing button and click it.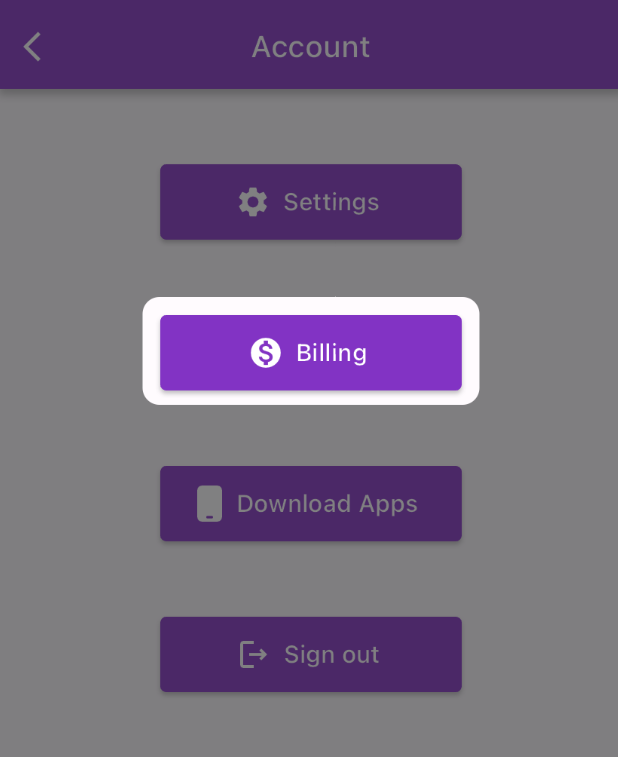 Step 3: Select Your Plan
View the available plans. You'll be able to toggle between monthly and yearly options. Determine which plan is the best for you, and click the Upgrade Now button within it.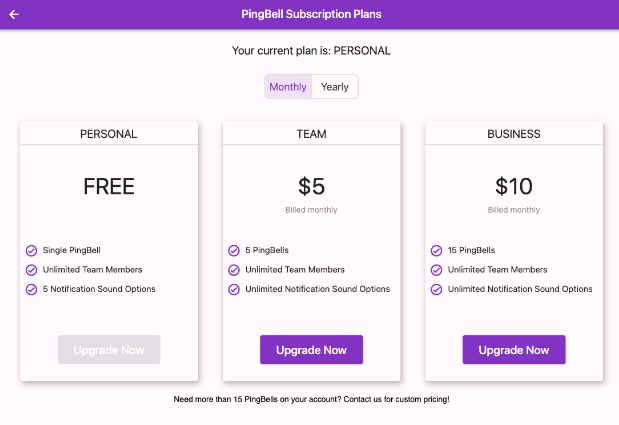 Step 4: Enter Billing Information
Follow the prompts and enter your billing information, such as payment method and address.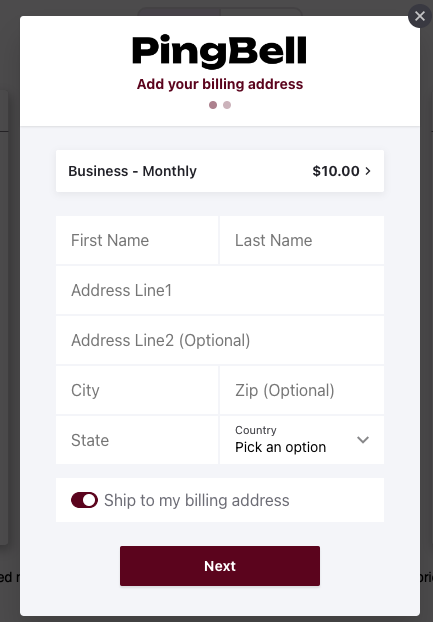 Step 5: Confirm Information and Subscribe
Confirm that the information that you entered is correct. You'll be able to edit it if needed. Check the box to agree to the Terms of Service, and then click the Subscribe button. You'll see a pop-up confirming your subscription.