A paid PingBell plan allows you access to more PingBells, unlimited team member access, and unlimited notification sound options. If you find the need to cancel a paid subscription, you can do so by following the steps below.
Step 1: Open the Account Section
Find the icon in the top right-hand corner to open your Account section.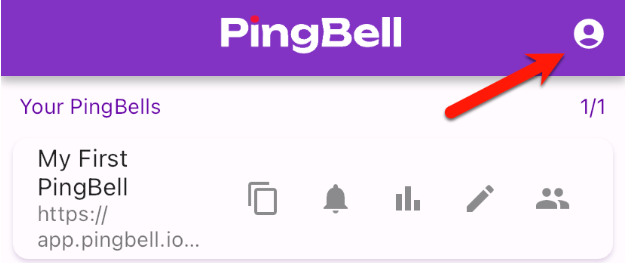 Step 2: Find the Billing Button
Within the Account section, find the Billing button and click it.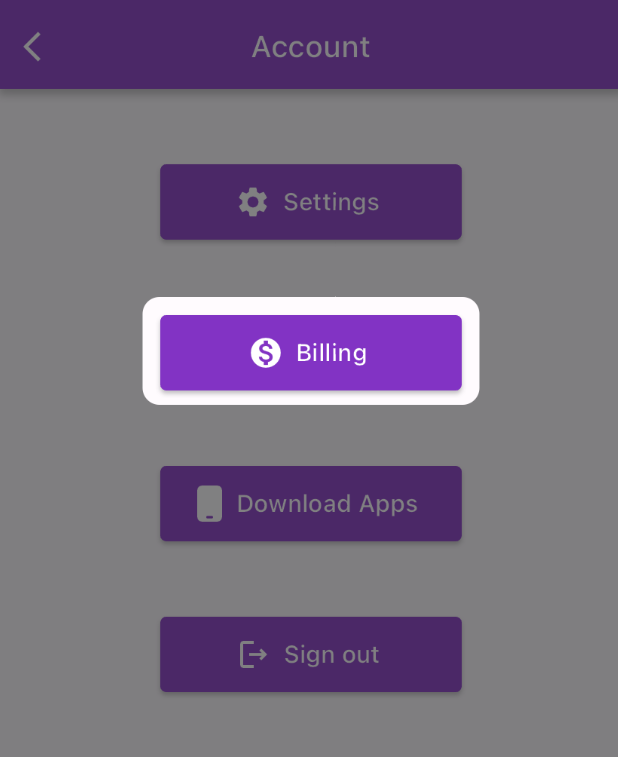 Step 3: Select The Free Plan
Find the Free Plan. You'll be able to toggle between monthly and yearly options. Click the Downgrade button within it.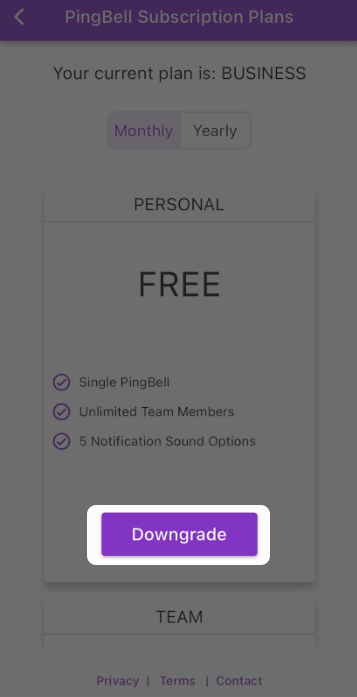 Step 4: Click Into Plan Information
A pop-up will appear. Click the box that highlights plan information.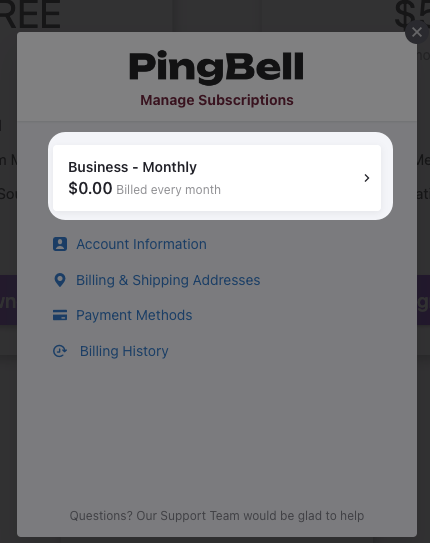 Step 5: Cancel Subscription
Find Cancel Subscription and click on it.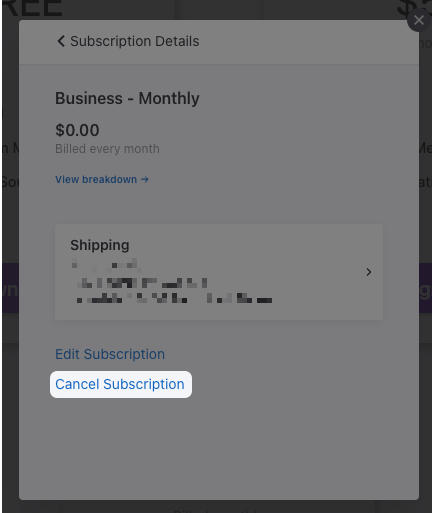 Step 6: Confirm Cancelation
Confirm your cancelation. Your current plan will carry out until the stated date. Click the Confirm Cancelation button to cancel your subscription.